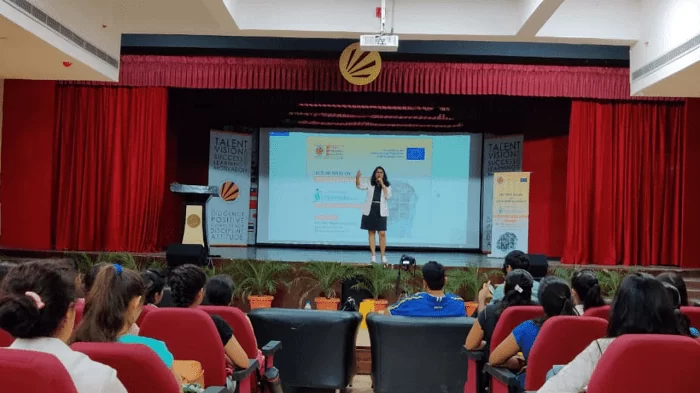 Find the Dream Career with Life Coaching and Career Counselor Online.
Having a career is much more than being busy and doing the nine-to-five rounds daily.
Having a career is also more than having a job that pays your bills.
Having a career is more than getting promotions and pay raises.
A career is something where you look forward to being at your desk or on-site every day. You work towards making a better world every day.
A career provides you with a purpose and meaning in life. It complements your personal life and helps you find your true self. The core beliefs and ambitions of a person are in perfect sync with the career of choice.
You may be looking for your first career after graduating or maybe stuck in a job that you not only don't like but most likely hate!
There may be no new challenges for you at your workplace. You may find that you are doing the same old paper-pushing or making those sales pitches to people who are not interested in your products or services.
At the beginning of the day, you eagerly wait for the clock to strike at 5 pm so you can punch out and get out of the 'jail'!
A career, therefore, we can safely assume is something that is fulfilling, rewarding, challenging and moreover gives you a chance to grow personally and professionally. A career gives you purpose, happiness and a sense of contentment.
Career Counselling
Who needs Career Counselling and Career Coaching?
Life Coach says that career counselling, coaching and guidance can be availed by anyone – a fresh graduate, a school student wanting to know her options, a new recruit who is in the industry for only a few years, mid-career professionals, government bureaucrats, and corporate leaders.
She mentions the case of an acquaintance of hers who was a qualified lecturer in a reputed University.
This lady was also preparing for UPSC competitive exams to become an Indian Administrative Services (IAS) officer – the backbone of Indian Government's executive.
With great efforts and preparations, this lady became an IAS officer and was posted to a reputed position after training. Within 2 years of service, she became very tired, started losing her health and even the family could not see her much.
When she came to know of this situation, she counselled and coached her and with the help of her scientific tools and psychological tests found the reason for all the problems.
She helped the female officer realize that bureaucracy is not her cup of tea and she was better off as a University Professor, where she found her true calling.
The professor wrote a very heartfelt and warm letter of thanks, after a couple of years joining the academics back, giving her full credit for the newfound strength and purpose in her life.
We generally think that career guidance and counselling is only for students going to college or fresh graduates of undergraduate programs, especially in a non-professional program.
We assume that once a student has opted for a stream or taken admission to a professional program, they have found their "career path." In some cases, the company where you get your first job is the "final" and everyone is told to stay put and rise in the ranks.
But career advice and coaching can be useful for not only aspiring professionals but also for people who are already pursuing one career and want more from it or want to explore new frontiers.
Click here to see How Career Counselling can help in Successful Career Planning
Career coaching is needed by senior executives and management leaders who want to take on new challenges. Leaders who want to leave a legacy and bring a difference to society.
You may benefit from Job Coaching and coaching if you are:
A student and are not sure which program to pursue or what career to choose
An employee who is unhappy with your current job or organization
An someone who can take more challenges and knows who is capable of more
Looking for career opportunities that were never on your radar earlier
Being threatened with downsizing and facing redundancy
Planning for starting a new business or option of private practice
Considering a change of domain or industry but have no clue for a good fit
Finding it difficult to expand your professional network, close contacts and job search skills
What is Career Coaching?
Career coaching and counselling, from a life coach, can help you achieve desired results in your current job, can help you establish and achieve professional goals, give you support in making a career transition and even start a new venture of your own.
A career coach does not tell you what to do, instead they make you realize what is important for you and how you can achieve them. For this they have many tools, exercises, psychometric tests and psychological analysis.
Many successful clients of Ritu Singal have discovered how she has helped them reach their goals when their career was ebbing.
As a career counsellor, she shares a story of a young graduate who was having many psychological and physiological issues like insomnia, depression and attention deficit syndrome. This youth had graduated from a prestigious business school and got a great placement offer from an MNC.
Just before she was to join the company, a personal tragedy delayed her joining and the company withdrew the placement offer. She was still optimistic that she would join another good company, but the economic depression of 2008-09 set in and all hiring across the board was frozen.
She could not find a suitable job to match her skills and education for almost the next 2 years. This was a nerve-wracking period for her as many of her family members also put pressure on her to get married.
Life and career coach was contacted by her elder sister who had earlier benefitted from her coaching in another sphere of life. As both lived in different cities, it was decided that the coaching would be remote.
In online career counselling sessions, the Life Coach discussed in detail her problems, confusions, and fears to understand where she is headed. She discussed with the girl her dreams and aspirations, which seemed very distant at the time.
She then used simple exercises to shake her inertia and gradually bring out the cheerful and energetic girl that she was before the job loss. When she found a source of energy within herself, the girl could now take up new courses to upgrade her skills.
In a short period of time with regular coaching and counselling, this new dynamic and the confident girl could land not one, but three job offers. She has, since then, become a senior vice president of operations and strategy for a very successful tech startup.
A life coach provides in-person and online career counselling to support her clients in making objective decisions and prepares them to face challenges.
How can you benefit from Career Counselling? 
The Benefits of Career Counselling services in India can be said to be your best investment, and you could say the best chance for you to get your financial, emotional, personal, and career goals achieved.
Since you completed class 10th, all you could say was what after this, what next, and ultimately what after Graduation too?
The Benefits of Career Counselling services in India include a lifestyle change. With the help of a career counsellor, you will understand what career path is suitable for you and what skills you have which can be put to good use.
A career coach makes sure that you find the right career guide that matches your strengths and abilities. You also have the opportunity to work with career counsellors who can open your eyes to new career options.
Career guidance includes the setting of long-term goals. Long-term goals bring enthusiasm towards reaching the final goal. It brings in the confidence to follow the given action plan. These professionals help you understand what your long-term goals are and help you develop strategies to achieve these goals.
Job guidance is another aspect of career guidance. Being a career coach, I offer job coaching to people who find it hard to succeed. Job guidance can be very beneficial to the younger generation. Participating in job coaching can train them for the corporate world.
Another benefit of Career guidance includes the building of your career options. There are various career options available for different skill sets. A career guide helps you find the right course in line with your skills and experience.
Career Counselling includes enhancing your self-esteem. Your personality is determined by your past and your achievements. A career coach helps you understand your strengths and abilities and helps you find a rewarding career option. It involves building your self-confidence and motivation levels. Through a psychometric career assessment, you can map out your strengths and weaknesses so that you choose the right career counselling to enhance your abilities and create the most fulfilling career possible.
How does a Life Coach help with Career?
A life coach is a trained professional who can provide guidance, counselling and support in an objective manner to help their clients.
A certified life coach helps clients reach their potential, helps them find happiness and contentment by meeting their goals.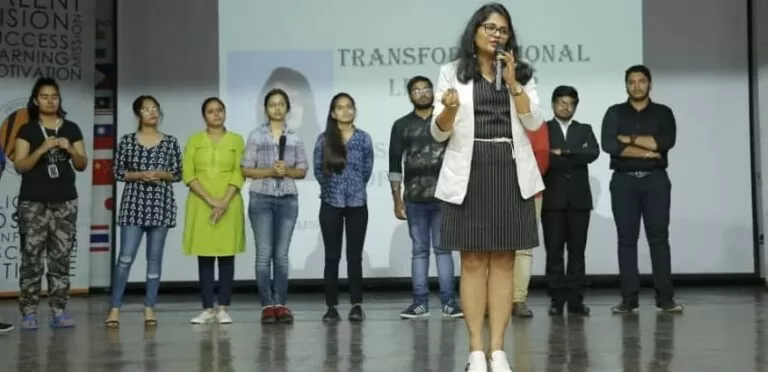 Life coaching is a collaborative process in which the coach and the client work together to remove mental and emotional blockades that pull you down.
A career guide or a career counsellor is focused on finding the right career path for the client, based on the input provided.
They are not equipped to help the clients see clearly about themselves and remove their confusions and doubts themselves.
A life coach focused on career counselling and development can do both and provide specialized services to help find success.
Check here our post on Why Career Counselling is More Valuable Now Than Ever Before
A career life coach can help you:
Develop new skills: A life coach helps you recognize your weaknesses and strengths. With this deep insight into areas where you lack and why you lack in them, you can make substantive improvements in developing new skills to succeed in your career.
Identify your true calling: A life coach guides you to identify your life and career goals. She provides constructive opinions and tools to help you reach those goals.
Improve your work-life balance: With a confused state of mind and dissatisfaction at the workplace, you are bound to have an unsatisfactory work-life balance. She can help you evaluate your situation and help make hard choices objectively to gradually attain the perfect work-life balance.
Channelize your energy and ideas: With youth counselling, a life and career coach can channel your energy, emotions and ideas. Once you identify your store of energy, release blocked emotions and unveil the ideas, you can find success in all areas of your life and work.
Find the right direction: A life coach will help you see yourself bare and understand who you are. She says if we do not know about our core beliefs, we can never find our true calling and goals that will make us content and happy. She helps you discover details about yourself that you never knew yourself but decided your destiny and life.
Set realistic goals: Sometimes we fail to achieve our goals because we do not know about them, but many times we have either set them too unrealistically or they are too distorted by noise. For e.g., earning the most salary in the office is not a satisfying and contending goal but to have respect for all co-workers is.
Attain your goals: The life and career coach helps you maintain focus whenever you may lose it. Milestones at short distances in the form of a tracker, help you maintain the correct speed as well as direction. This alignment of targets with resources is what makes one attain their goals.
Face the most gruelling interviews: An interviewer has to unearth in a short span of time how you are going to fair intense situations and less-than-perfect work environment. The pointed and tricky questions can bring out a wrong answer from you disqualifying you at the spot. A life coach will help you remain calm, focused, alert and in control of your emotions and trains of thoughts to better face any interview.
In short, whether you want an entry into a new field or are willing to take the risk of a career transition, a life and career coach can help you help yourself. In the light shone by the coach you can clear the path to success and focus on realistic and realizable goals. The decision to take measurable and meaningful actions and to track your progress without being judgmental gives you confidence and mental firmness to achieve the goals. To hire career counselling online services from Life Coach, you simply need to resolve to bring your work-life and lifework in perfect sync. Whether you are a freelancer, a practising professional, a young aspirant or an executive, you can access incredible and simple tools from anywhere.
Why Life Coach?
A career counsellor or career coach cannot and will not tell you what to do. They don't have ready-made solutions that you can apply like a band-aid to fix all your problems.
They help you find your problems and solutions that are already with you. Objectivity, clarity and decisiveness are the most important takeaways that you can expect from a life and career coach.
They listen intently and objectively without being judgmental. Based on what and how you say anything, they help you realize the gravity of being stuck where you are and the different possibilities that you can have once you are unstuck.
The outcomes of any career counselling and coaching session will depend on your commitment and level of participation in them with integrity and honesty. If you do not take the prescribed medicine, you can't blame the doctor for worn diagnosis or treatment!
The tools, techniques and exercises along with monitoring and tracking of milestones are the prescriptions a life coach gives. Your willingness to commit and carry out the tasks will determine the outcomes.
Your expectations, circumstances, emotions, desires and needs all play a role in what you get out of any session and the overall exercise.
Life Coach helps you in:
Discovering the most suitable careers for you to fit your skills, strengths, interests, persona and values
Expanding the horizon of career options and how to get them by upskilling or retraining
Learning how to manage your emotions and keep your cool even under high-stress situations at the workplace
Developing a measurable action plan to identify short milestones on your path to success
Exploring your hidden skills, desires and talents and how to use them to forward your career
Helping you make the best career choice under a given set of constraints and situations – be it change of career, job or starting on your own
Developing your management and leadership skills to make a big career move
Managing and leading diverse teams in times of uncertainty, crisis and turmoil
Inspiring respect and awe in coworkers to achieve their potential
Identifying and managing conflict situations before they go out of hand
Life counsellor organizes career counselling online, over phone and offline both for her clients depending on if they can travel. The duration of the program may vary depending on your initial assessment and the goals you have set.