Become a solopreneur with our startup counseling service
We understand and value the killer business idea you just got. We also know you are a bit confused and double-minded, considering the odds. If you are one of those who has a start-up idea and are ready to put in all the efforts to make it a success, then all that you need is the right startup consulting. Startup consulting will nurture your business idea in the right direction.
Starting can be an intricate errand, so numerous obscure factors to consider as an entrepreneur. Business startup consulting services give help to the newbie's and their business ideas. Getting expert advice will improve the odds of the achievement of your startup.
Startup consulting will not only save your time but will also reduce the budget requirements by helping you reduce the mistakes that might cost a lot. As a business startup, counseling services accompany priceless advantages. I am both a life coach, and a business coach. Being the Managing Director of Raglan Infrastructure Pvt. Ltd, I have been giving startup counseling for a long time.
I remember the time when one of her friends, Nidhi, visited me. We were chatting over a cup of tea when her friend in a very casual way told her about a business idea she had in mind.
Nidhi told me how she loved painting fabrics and how she would love it if she could do it professionally.
I asked her, "Why do you want to work for someone else if you have the talent, then why not become a solopreneur?"
Nidhi replied, "I give it a thought some days, but some days I feel I need the right guidance."
I immediately understood what was stopping Nidhi from conquering her dreams. It was her fear of thinking she was not enough to handle the workload.
I happily said, "We will start your counseling tomorrow, and I will provide you with apt startup guidance."
From that day till now, Nidhi owns two workshops with nearly a hundred artisans working for her. She fulfilled her dream of bringing her designs to life by an expert startup counseling service.
Why do you need business startup counseling?
When beginning a business, most freshers do not have enough knowledge or expertise over all zones of the business. Essential tasks and missions to begin a business can be achieved effectively through the right start-up guidance.
When a business is new it remains in a perplexing situation. Even if you set up the structure of your business, you will need to deal with various factors and challenges to make your business a success. With expert counseling and guidance you can achieve all your desired goals.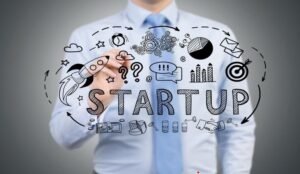 Some reasons why startup counseling is crucial for startups are:
Being fearful of beginning due to the thought of future consequences. The newbies might be too scared to even start because of thinking about the future.
It is even more crucial for females to take a step and come forward in a male-dominated society. Startup counseling will help them gather the confidence and courage to be an independent working woman.
Beginners are not much organized, as everything is fresh for them. A counselor can help them become more organized and disciplined, which will help them in the future.
Sometimes the beginner might have ideas and resources but might lack the confidence to come out and start.
Many times a person can face a job loss. Getting employed in today's time has become an arduous job. People instead of thinking positively, start feeling hopeless and useless. Counseling helps such people to come out of the trauma and move ahead in life.
Sometimes a person who has faced a colossal loss in business is too scared to start all over again. Our startup consulting online can help you if you too have been in a similar situation.
Who is a startup consultant?
A startup consultant is someone you hire who has the expertise and knowledge to advise you about how to do your business to gain profits, how to maximize productivity, or how to execute your plan. A startup consultant will guide you in achieving the most out of your business. They will help you save your money and time.
Usually, startups that are newly established or are yet to establish remain uncertain because of the limited resources and profits. Taking business startup counseling can help you reduce the workload on your shoulders.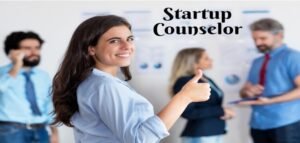 Reasons why you should get a startup consulting service
There are various reasons as to why your company shall need startup consulting. An expert consultant service will understand you, your goals, expectations, and plans, and will then lay out a plan for you.
Here are 5 prime ways in which startup counseling can help you and your business.
Right Direction: For any individual or group of individuals moving towards establishing a startup, it becomes necessary to counsel them in the right direction. Being a beginner, they might not be aware of the risks or requirements. A startup counseling service will help newbie's get in the right direction.
I have an enormous experience in helping people find their talents and helping them. I believe if a person is inclined towards the right direction in the very beginning, he or she can achieve any success they want.
Deep Market Research:As a startup specialist, you will be counseled about the business skills that will be required for the development of your business. A proper investigation of the market and strategically surveying which is one of the crucial instruments of key business choices shall be done.
I have personally taken my business from rags to riches and I can help you with strategies and methodologies that will change your ways of doing business. I know the market patterns well. As a part of business startup counseling, you shall be made aware of the improvements and modifications in your business.
Help you create a navigational structure:The root or the base of a business is what decides its fate. Any business's success depends on its planning and structure. Strategic planning is the key service that a startup consultant will help you with.
According to me, strategic planning and creating a road map is important for businesses but extremely crucial for startups. The right and efficient plan will create a roadmap for startups to begin and move forward in the right direction.
Most startups do not get the chance to establish well because of the lack of efficient consultation and plans. Now that you know how critical it is to have a plan with all risks and benefits, it is where startup counseling can help you.
Neutral feedback: Being in business yourself, you might not notice the loopholes in your organization. A consultant being someone outside your core team will give you a clear idea and briefing about where your business is lacking. A startup counselor will give an unbiased opinion. He or she will not be a part of office politics and will always be open to opinions and suggestions.
Such an unbiased opinion can be very beneficial for startups. They can get an external outlook of their startup's working. Feedbacks like details of critical matters, business, execution plans, and others will be given.
Expert advice: A startup counselor is experienced in their forte. They will never misguide you. Their only aim is to get you all the success by all the right means. A startup counselor will always give expert advice that will help your organization in numerous ways.
A counselor will guide you and help you throughout the establishment of the business. It also gives moral support and strength to the beginners, who might be fearful of the consequences.
Why Life Coach Ritu Singal?
I remember counseling one such client from Chandigarh, who had lost his job due to this pandemic and lockdown. For some time, the company paid him, but as the lockdown was extended, the company had to remove some employees.
He was one of them. Being the only breadwinner of the family, he got depressed and felt hopeless. He thought of getting counseling from our consultancy.
As soon as he visited us, I immediately understood the root cause of his problem. Instead of wasting any time, I immediately asked him to establish a startup.
The client was confused as he thought neither did he have any plan, nor did he know how he would manage. As the session proceeded, I discovered that the client had an immense interest in cooking. He told her that it is his hobby, and while cooking he forgets all the issues of his life.
This is how startup consulting helps. With the startup counseling program of life coach Ritu Singal, he identified his own happiness and interests.
With this, he started a boutique culinary at his home and started supplying cooked food through home deliveries at the time of lockdown as well. He took all the major precautions that were required due to the corona pandemic.
As people were unable to visit restaurants, this idea came out as a treat to them. They loved the concept of getting such delicious savories at their home.