"In a hundred years, when the history is written from a long term perspective, most likely, the most important event the historians will see is not technology, the Internet, ore commerce. Rather, it is the unprecedented change in the human condition." – Peter Drucker, management thinker
Since the beginning of mankind, parents, teachers, friends, and elders have used counseling in some way or the other. It was to the family doctor that people turned frequently. Today, of course, it is a very specialized service and a profession by itself. Multiple challenges like the pressure at workplace and home, absence of support systems like elders and the mismatch of expectations are why there is disharmony and alienation among a big mass of employees. So much so that increasingly, the corporates in Indi ate sitting up to take notice of this rising trend and are also taking suitable steps to address these problems.  Counseling is an effective and preventive people management strategy for organizations to help employees better managing stress, personal issues or work related problems. As a life coach, I often conduct corporate counseling programmers to help employees tide over the difficulties they face at the workplace.
For instance, Tata Consultancy Services (TCS) has a network "Maitree" to counsel its lakhs of employees. Under the initiative, 90% of all TCS offices organize family get-togethers and activities like ball dancing and yoga classes and theatre workshop, helping employees working long hours keep themselves relaxed and healthy. Ditto for Wipro, which with its initiative "Mitr", trains employees in counseling to help out colleagues in distress. The tragic death of a young couple had made headlines. Only if they had called the 24×7 helpline Infosys had set up two years ago, the outcome would not have been so tragic.
Professional counselors can address many situations leading to emotional stress, including:
Anxiety, depression, other mental and emotional problems
Family and relationship issues
Substance abuse and other addictions
Sexual abuse, domestic violence
Absenteeism
Career change, job stress
Social and emotional difficulties related to disability and illness
Adopting to life transitions
The demise of a loved one
Benefits to the organization:
Reduced costs related to turnover, burnouts, absenteeism & accidents.
Better employee performance and productivity.
Higher sense of loyalty and belongingness
 Stress at the workplace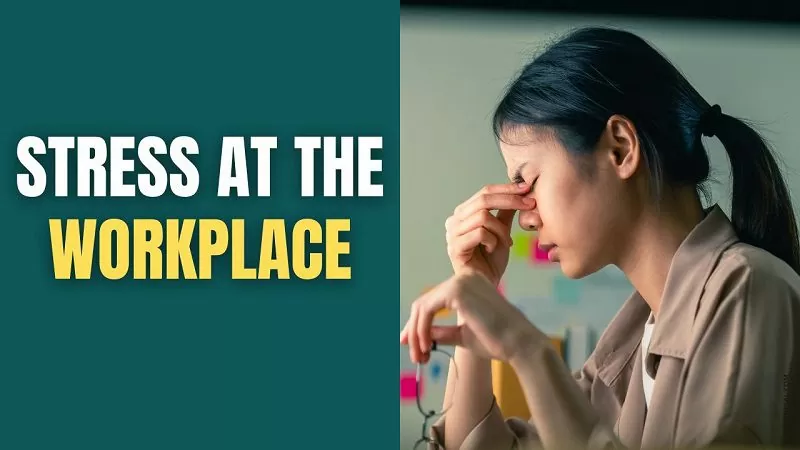 Executives and professionals in corporate environments often face stress as they have to fulfill deadlines, responsibilities, and targets. There may also be a work-life imbalance because of frequent and extended travel.  Only some people can find the right balance between work and personal care. Many people fail to achieve it and miss out on one or more fronts. Therefore, it is inevitable that the employees will feel stressed, demotivated, and bring their problems to work, which can affect their performance and overall productivity. In fact, it shouldn't be taken as unprofessional or abnormal; it is normal.
Corporate counseling aims to encourage employees to make healthy lifestyle choices to increase employee productivity. It gives a company the resources, knowledge, and tools necessary to create a healthy work environment. Corporate counseling services are becoming popular in terms of supporting and maintaining a motivated and productive workforce. Corporate counseling can improve employee mental health and emotional well-being by giving them the resources, knowledge, and tools to make healthy lifestyle choices.
Stress can be caused by many reasons:
Nearing the deadline
Sales targets
New management or new team
Stress in personal relationships can result from long office hours, fatigue and harassment, which can cause
Poor concentration
Anxiety before a meeting
Self-doubts
Depression
Poor performance
Careless mistakes
Health problems
Counseling for corporates can be used in many areas and situations to help employees reach their full potential. These are some areas in which you may consider corporate counseling:
Recruitment
In recruitment, only technical or hard skills do not matter; otherwise, machines would be hired to do the job. Psychometric profiling, behavioral assessments, and psychometric tests are used to identify the strengths and weaknesses to select the best candidates.
Orientation and induction
Candidates must be aware of their expectations, roles, responsibilities, and the benefits they can expect. Induction and orientation programmes are the best ways to inform them and clear any doubts. Good companies have ice-breaking, trust games, and psychological team-building exercises in their induction programs, which make the employees feel at ease and relaxed.
Personal Training and Skill Development
Many employees get too comfortable with their work and resist any sort of change. By encouraging employees to participate in training and development, corporate counseling can help them become key stakeholders in the company's transformation. It is also beneficial for managers to identify training needs and shortlist potential candidates and work out a feasible training plan and assess the results according to corporate goals. Corporate counselors can also help with team building, conflict resolution, negotiation skills, and anger management.
Promotions, performance appraisals
Some employees take the appraisal to get back at their managers for not toeing their line or being outspoken. Managers are often not objective, and are driven by emotions. Although there are many methods and tools to ensure an accurate and fair assessment, managers still have to rely on subjective elements.
Leadership Training
Leaders must be an inspiration to their team and need excellent interpersonal skills, and their attitude towards employees at the bottom of the rung determines how they are perceived by others. Corporate counseling can enable the executives to realize their potential and become leaders.
Management of Change
Many employees find change challenging as it has a significant impact on them. There are mergers, acquisitions, new managements, economic cycles, layoffs, and liquidations and sometimes, the intensity and speed can cause dizziness. In such cases, corporate counseling can be a great option by offering them psychological tools and techniques to keep them calm, focused, and balanced.
Better Environment
Happy, productive employees are cheerful and energetic. In order to give their best, the employees must be able to work in a supportive environment. Corporate counseling helps identify the worst to best work environments with effective solutions to reduce friction and improve coordination. The physical environment -temperature, lighting, ventilation, working hours, and humidity is also important rom the viewpoint of productivity.
Work-life balance
The employees must have the best work-life balance possible. We need to admit that stress is a part of life and it can affect our work-life balance. Corporate counseling helps managers understand the importance of stress management  and encourage employees to be more relaxed.
How to develop leadership skills?
As American statesman John Quincy Adams said, "If your actions inspire others to dream more, learn more, do more, and become more, you are a leader."
What does a lack of skilled business leadership look like? Poor leadership has many faces. A poorly-led team lacks direction, inspiration and cohesion. If your sales, marketing and customer service teams are disjointed, no one can get their job done. In time, weak business leadership creates a downward spiral that inevitably seeps into your customer relations. And when you're not creating fan customers, your business is on its way to departure.
In my corporate counseling, I often get many questions regarding how entrepreneurial dreams can be fulfilled. You need to cultivate several essential skills to improve the chances of your entrepreneurial success. Not only are hard skills i.e. technical and financial skill extremely important, but soft skills like communication and leadership also play a critical role.
The prospect of advancing to the top makes it possible for many people to keep doing their jobs, honing their skills, and taking on new projects. But after a certain point, career development depends on more than technical skills and hard
work. You also need a few soft skills, of which a major ability is to take on a leadership role.
Some people are natural leaders, but anyone can develop the skill set needed with practice. If you want to take your career as far as possible, you have to put in the work.
Discipline
Developing discipline in your professional (and personal) life is a must to be an effective leader and to inspire others. People judge your capacity to lead by the discipline you display. Show discipline at work by always meeting deadlines, keeping appointments, and ending meetings on time. If you are disorganized, you may have your work cut out for you, but you can always begin small. Implement good habits like waking up early and getting daily exercise, and work your way up from there.
More projects
Take on more responsibility. You don't have to take on more than you can handle, but you need to do more than your job description if you want to grow. Stepping out of your comfort zone is the only way you will learn anything new, and get noticed by executives as someone who takes initiative.
Learn to follow
A true leader has no problem yielding control to another person. Do not feel threatened when someone disagrees with you, questions your thinking, or puts their own ideas. Have an open mind and give credit wherever due. It won't always be easy, but if you value and respect your team, they are more likely to step up to the plate for you.
Situational awareness
A good leader is someone who can see the bigger picture and anticipate problems – a valuable skill when handling complex projects with tight deadlines. The ability to foresee and avoid potential problems is invaluable for a leader. This ability also helps you recognize opportunities, which certainly earn you recognition. This can be difficult to develop when leading remote teams but with practice, you become more attuned to it.
Inspire
Being a leader means you are part of a team, and you should be able to motivate and inspire others to collaborate. When a team member needs guidance, offer it and try to listen and be sympathetic.  Increase employee productivity by inspiring those working with you.
Learn
Be open to learning new things to keep your mind sharp and your skills fresh. It primes you for new challenges, which is always good for a leader.
Empower
No one is a pro at everything, and the sooner you realize, the sooner you can become a good leader. Delegating tasks to others frees you up for things you do well and empowers others.
Resolve conflicts
Not everyone will get along all the time. Address interpersonal conflicts by talking to those involved privately. Also, be open to reassigning team members if it isn't resolved.
Listen
Being a leader doesn't mean you always enjoy the spotlight. A good leader is someone who listens to suggestions, ideas, and feedback and builds on them. Good listeners know communication is not only about words, but also picking up on eye contact and body language.